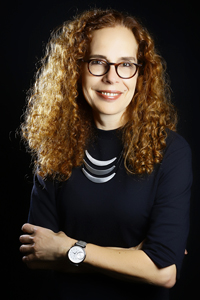 Patricia Palagi is a freelance negotiation trainer (Solution Focused negotiation) as well as the Training Team Leader at the SIB Swiss Institute of Bioinformatics.
Patricia is a biologist and a computer scientist by training and holds a PhD in Cognitive Sciences from the Institut National Polytechnique de Grenoble, France.
Her career led her from Brazil to France and Switzerland, and all along she gained long-standing experience as a scientist, a trainer, a project manager, and a leader of multicultural and multinational projects.
She has been involved in international negotiations in academic settings throughout her career, and in particular for the last 5 years as the Training leader of a large European project counting over 40 partners from 21 countries.
Her other passions
Patricia is passionate about animals and nature, and she loves spending time watching wild animals in their natural environment. She was a chorus singer in Brazil, and still practices at home having as audience her cats and her husband.
Patricia is an active member of the Brazilian associations Raizes (to develop Brazilian education projects in Switzerland) and CHamBR (Brazil-Switzerland Chamber of Commerce).