negoservices is a Swiss-based company established since 2000, and a Sàrl company since 2020.
Our mission is to help organisations and people get to where they want to be
We are specialised in negotiation skills, conflict management, as well as professional and personal development
Our characteristics
Personalised contact (in depth analysis of each specific situation)

Small and human sized organisation

Expertise built over years of field experience and continuous training

Bilingual English and French

Wide multicultural exposure

Strong professional ethics

A solid network of qualified and experienced specialists in the fields of mediation, conflict management, biases and gender issues, communication and self-leadership
Melissa Davies – Expert/trainer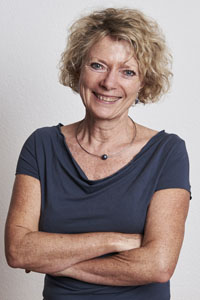 London School of Economics (LSE) graduate Melissa Davies has held operational and strategic management positions in several international and national companies before becoming an international consultant. Her fields are organisational development, partnership brokering and negotiations, people development (self leadership and capacity building) and project management.
Melissa is an independent professional negotiator who founded negoservices Sàrl in 2000. With over 30 years' experience in negotiating agreements and building lasting partnerships in varied environments, she trains in negotiation skills and conflict management. Customers include academia, scientific research institutes, the private sector (multi-nationals and SME) as well as non-profit organisations. Her book The Practical Negotiation Handbook A Five Step Approach to Lasting Partnerships was published in 2021 and has been translated into several languages. Melissa also specialises in self-leadership skills so as to positively influence our relationships with others, including how to "be" (posture) in conflicting situations and in negotiations.
A qualified Solution Focussed coach, Melissa helps people and organisations in their professional and personal development to better face their challenges and to get to where they want to be. Melissa intervenes in several European programmes for women leaders in science. She also has a long experience in coaching teenagers and young adults, as well as working with scientists (PhDs, Postdocs, Gls/PIs).
In 2022, Melissa was selected as one of the Career Women's Forum top 40 inspiring women who have been active in the professional, political, and social fields in the French speaking part of Switzerland these last 40 years.
Her other interests
Melissa is passionate about mountains, nature and wildlife conservation. Member of two mountaineering clubs, she is very active with teenagers and young adults. Melissa is interested in sustainable development and social issues; she volunteered for several years as a senior partnerships officer for Norlha, a grass roots NGO involved in sustainable development projects and empowering women in the Himalayas. She also volunteered in 2022 in Bidibidi, a refugee settlement in Northern Uganda, working on conflict transformation, negotiation and positive deviance. In 2023 she volunteered in Gonarezhu National Park (Zimbabwe) working with the Gonarezhu Conservation Trust management team on political and wildlife negotiations, capacity building and solution focuses conflict management techniques.
---
---