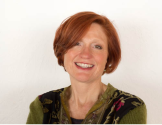 Stéphanie is an international team and leadership development coach and trainer. She has more than 17 years experience of helping executives and managers develop their leadership, self-leadership, interpersonal communication, assertiveness and emotional intelligence skills. She has done this through individual and team coaching and training. She has developed, designed and facilitated seminars in dozens of multinational corporations in the finance, pharmaceutical, biotechnology and public sectors. She is experienced in experiential team building, organizational culture change and leading in challenging situations.
She has a solid reputation for helping the individual align and leverage their unique strengths and values with high performance. Her effectiveness in working with organizations is in large part due to her extensive business and HR management experience in several US and European companies. She has held positions in finance, general management and marketing. Based in Switzerland, she has worked throughout Europe. Stéphanie has also lived and worked in Dubai and the US.
Stéphanie holds a Master in Economic and Business Management (HEC Lausanne, 1987). She is certified in various psychometric assessment instruments and and is an Integral Master Coach™.
She lives with her husband in a small village near the Lake of Geneva. Her interests lie in personal development, natural horsemanship (she owns her own horse), nature, hiking, and reading, Her motto: "Life is not about waiting for the storm to pass, it's about learning to dance in the rain" – Vivian Greene
LANGUAGES
EXPERTISE
Executive Coach and Leadership Development
Self-Leadership and personal sustainability
Communication effectiveness in difficult situations